Today, as we get to know from a Japanese source, it seems that a new unreleased Acer smartphone was certified by the WiFi Agency. The name of this model is Liquid Z (S57), and from what we can suggest, this one could be officially introduced at Mobile World Congress in March.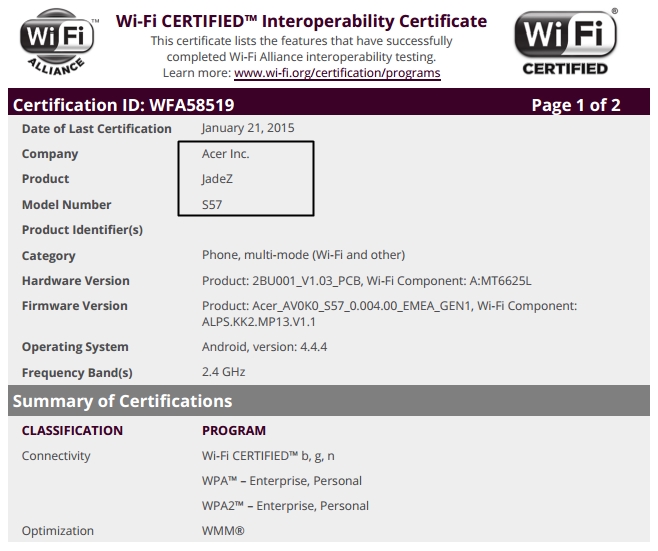 Even if other specs of the phone are still unknown, we found out that on the software side, Acer will introduce Android 4.4.4 KitKat on it. Also, according to the certification, the phone is compatible with the Wireless LAN 802.11 b/g/n standard.
From what is rumored, this Acer Liquid Z (S57) could be announced as Acer Jade Z for the European market. It remains to see what other leaks we'll have next any if indeed the phone will be released in this Spring.
via: blogofmobile.com