Verizon has just released Windows Mobile 6.5 updates for the Touch Pro 2 model, available over here and HTC Ozone, available here. The info was made available via Twitter, but leave this piece aside and hurry to get your update.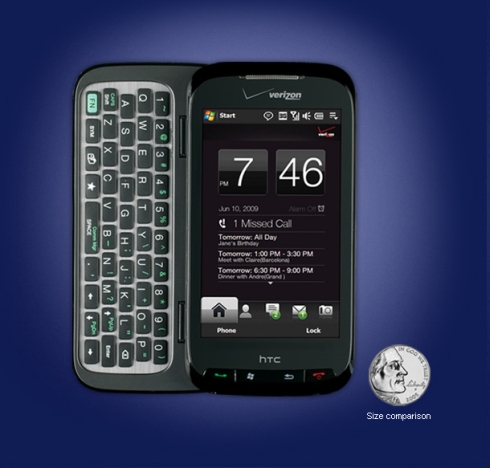 HTC Touch Pro2 packs a Qualcomm MSM7200A 528 MHz processor, 512MB ROM, 288MB RAM and it ran WM 6.1 Professional at the time when it was released. Now it's update time for Verizon's handset, that packs a 3.6 inch TFT LCD touch display with a 480 x 800 pixel resolution, a zoom bar and a sliding 5 row QWERTY keyboard.
HTC Ozone is the other phone that got updated and this one is more of a messaging device, focused on email and featuring EV-DO Rev. A, WiFi, GPS and overseas GSM networks. This is an affordable device, with a plasticky design and better voice quality than Sprint's HTC Snap.
[via Twitter]