Verizon seems to be preparing Samsung Omnia II for launch on November 1st, something we could have guessed as soon as we saw the handset sporting the Verizon logo over at CTIA Fall 2009. No info on the retail price of the device, but what we do know is that the American Omnia II will be identical to the European one.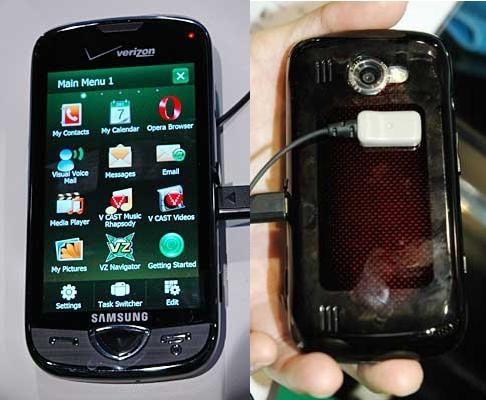 This means that the future users of the smartphone will enjoy a pretty hot 3.7 inch AMOLED screen, a 5 megapixel camera with support for video capture at 720 x 480 pixel resolution and tons of cool multimedia features. Also during CTIA Fall 2009, we've heard mentioned that Omnia II will be running Windows Mobile 6.1, with the possibility of a later upgrade to Windows Mobile 6.5.
The above mentioned AMOLED display will be a resistive touchscreen display, with a 480 x 800 pixels resolution and we should also mention that this candybar device uses the famous TouchWiz 2.0 user interface.
[via Phone Arena]