Samsung's Galaxy Alpha seems to be the continuation of the rumors regarding the Galaxy S5 Prime/Galaxy F metallic handset that will change the game for Samsung. The device was leaked in AnTuTu days ago and today we get to see it in white, in a bunch of hands on pictures.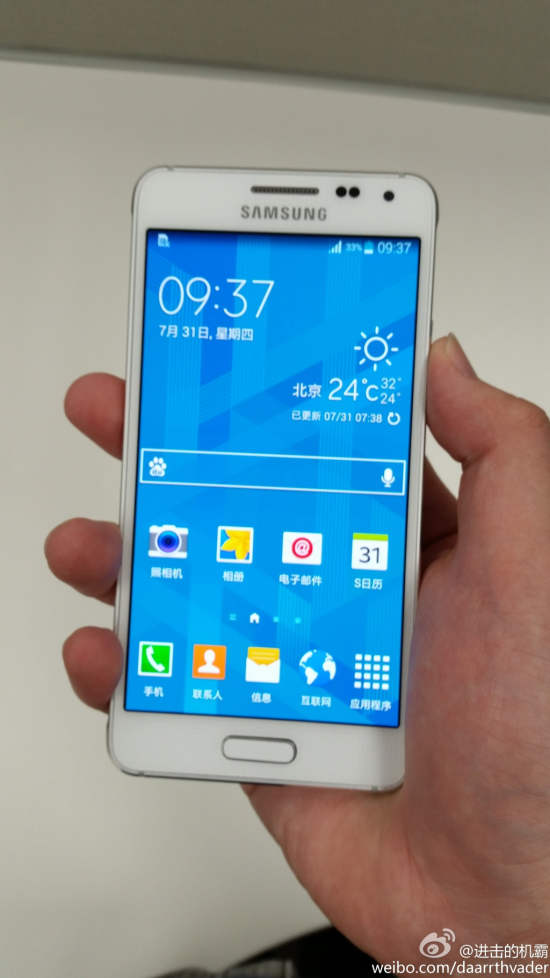 We previously found out that this model may debut as soon as August 13th and that its specs are not exactly high end. The newcomer is supposed to be an iPhone 6 rival with a metallic body and seeing these pics I can't help but think that Samsung has gone back to the Galaxy S II design. I see what clearly looks like a metal edge, a pretty thick one actually. This model is said to feature a 4.8 inch 1280 x 720 pixel display, a Samsung Exynos 5433 octa core processor with a Mali T628 GPU and 2 GB of RAM.
It will also have 32 GB of storage, no microSD and Android 4.4.4 as the OS. Galaxy Alpha will integrate a 12 megapixel rear camera, a 2 megapixel selfie shooter and a ton of other goodies, like a heart rate sensor, fingerprint scanner and a removable battery. Is there room for a new HD phone on the market right now, when everyone is going QHD?
Via gforgames