Starting July 27th, Microsoft will be taking app submissions for Windows Marketplace, as they announced at Microsoft's Worldwide Partner Conference this week. The service gets ready for its release on Windows Mobile 6.5 devices later in 2009 and it'll come with a neat core of corporate apps, known as Business Center.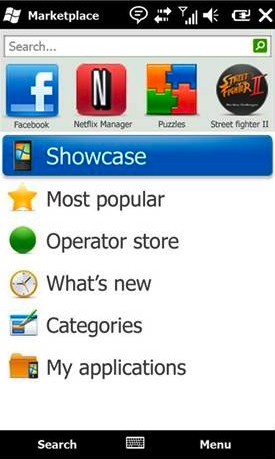 The business feature is lacking from the App Store, Android Market and Palm's App Catalog, although these services also provide productivity software. It's going to be a profitable initiative for Microsoft, one that will draw RIM's envy probably.
Although we knew that Windows Marketplace was coming to 6.5 exclusively, it turns out that it'll also hit WM 6.0 and 6.1 before the year end. All we need now is an impressive list of apps to keep us going and the developers making money, so everyone will be happy.
[via Engadget Mobile]