Apple got a new camera patent these days, that in the future could bring true zoom lenses on iDevices. Such a system would involve moveable lenses, as well as a new type of light splitter integrated into Apple's iSight camera.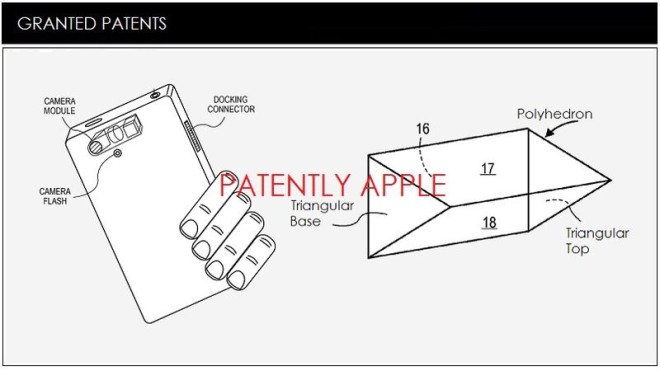 The light splitter was invented back in 2011 and the patent was granted to Apple only recently. Basically, we should expect a future zoom lens for iDevices and more products. The key here is a light splitter cube, that splits incident light from a camera scene into three color components. There are also 3 image sensors in the mix, each of them positioned to receive one of the color components.
The advantages of the novelty include optical image stabilization, in a new method compared to the one present on the iPhone 6 Plus. That device uses the A8 chip, gyroscope and M8 motion coprocessor to measure motion data and compensate it. Well, now the folding mirror may be tilted and tipped by a powered actuator to generate stabilization.
As far as the zoom lens goes, it can be used to maintain focus when its magnification or focal length is changed.
via patentlyapple