Taiwanese blog Apple.pro has some inside info on the iPhone 5, or so it claims and supposedly the new Apple device will come with a QWERTY keyboard. Shocking? Quite a bit! This is not the final version of the new iPhone, but rather a prototype and the reports say that Apple is testing 3 prototypes of this kind at the moment.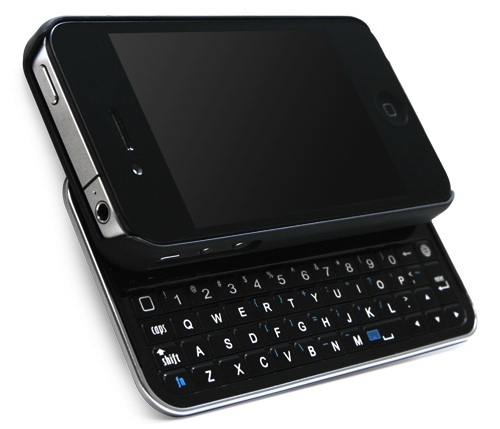 The QWERTY keyboard is supposed to be a sliding one, so the iPhone 5 might look a bit like the model above, an iPhone 4 with a BoxWave Keyboard Buddy accessory. Speculations also claim that the new handset will use an 8MP camera and that it will be even thinner than its predecessor, that was already pretty skinny.
The same source in Taiwan talks about the iPad 2, that will finally include a camera and it'll be thinner than the first iPad. Time will tell if the rumors are real or not.