If this device looks familiar to you, you might know it back from Computex 2010, when it was teased for the first time and now it has become official, courtesy of its maker. We're talking about the ASUS Eee Slate EP121 tablet, with a starting price of $1,000 plus an extra $100 for hardware upgrades.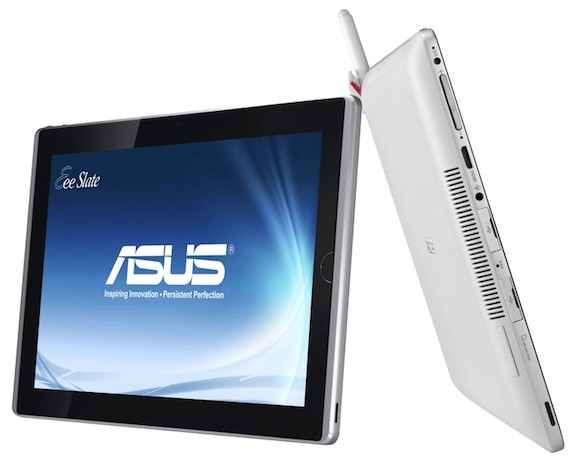 The slate includes a Wacom digitizer and a Core i5 CPU, but the full list of specs is available below, if you're interested:
OS: Windows 7 Home Premium
CPU: Intel Core i5-470UM
Memory: 2GB/4GB DDR3, 32GB/64GB SSD, card reader (MMC/SD/SDHC/SDXC)
Connectivity: Bluetooth 3.0, WiFi 802.11 b/g/n, USB 2.0, HDMI
Display: 12.1 WSVGA, 1280 x 800 pixels, capacitive touch
Camera: 2MP, flash LED
The product weighs 1.16 kg and measures 16.95mm in thickness, plus you'll get it bundled with a stylus, that will come in handy when drawing. Expect more info about this unit at CES 2011.