All of you hopefuls waiting for late January 2013 and the unveiling of BlackBerry 10 OS devices will be happy that today we're graced with the leak of a physical part of an upcoming handset with the new OS. We've seen screenshots leaked, even a video demo, but it's been a while since the last blurrycam leak, especially for a N Series model.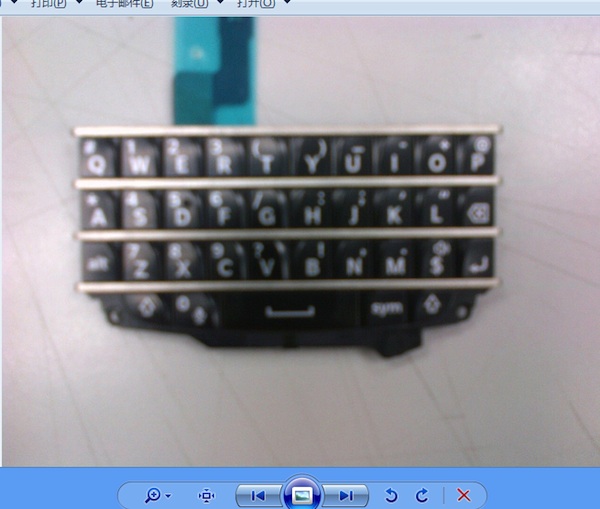 BlackBerry fans will immediately spot the frets that separate the keyboard rows, that are straight now and actually pretty big if you ask me. This is quite a different setup compared to the Bold 99xx devices, although it still feels a bit familiar. At first sight the keyboard feels cramped, but we have to see it on the handset to judge. The layout stays the same as on previous BlackBerry keyboards, which is a good thing of avid BBM users.
I wonder if the nifty prediction system in BB 10 OS will be adapted to the physical keyboard experience and show on screen suggestions or maybe provide a learning pattern that's applied without the need of input from you. We'll know more about the BlackBerry L Series devices and N series in a bit over a month!