BlackBerry just got a bit of an endorsement from US President Barack Obama, as he went back to his official residence, after getting down from the Marine One helicopter he just boarded. He explained why he got back by saying that he "forgot his BlackBerry".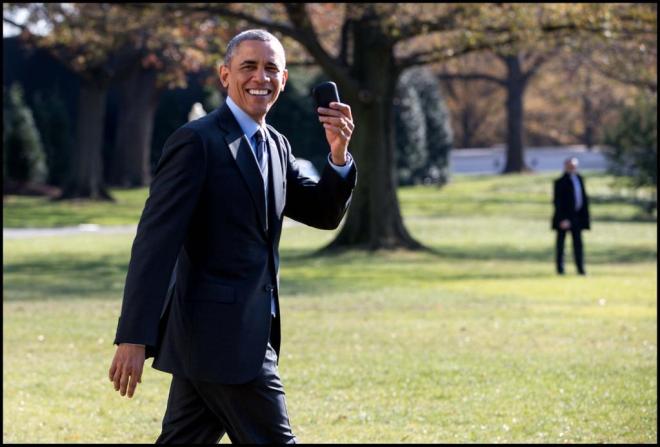 He could have said just "phone" or "smartphone", but he felt the need to specify. This mention was made in front of reporters, who also got a bit of Obama humor, as he said "didn't you guys ever forget something?". The US President has been a long time BlackBerry user, in spite of various programs that had officials of the state try out iPhones or Android devices with special security software on board.
The Canadian company has mostly abandoned the consumer segment and focused on government customers and businesses. The security of their devices is appreciated by these users. Other big statesmen and women who use BlackBerries are David Cameron and Angela Merkel, so the BlackBerry brand is still going strong in the pockets of the mighty.
via Bloomberg