BlackBerry announced the black and gold BlackBerry Passport a while ago, with only 50 units available, which means it was a really limited edition. Well, today we've found out that these models have arrived to their rightful owners and one of them took a picture of such a device.
The limited edition products have been made in Canada apparently and as you can see from the picture, the unit has its number written on its side. Thus, it's unit 30 out of the 50 put out there. The specs are the same with the ones of the regular Passport, but the black and gold customization is the real switch here. The products sell for $899 a pop and were sold out very fast.
The Passport is famous for selling a few hundreds of thousands of units in a few weeks and benefited from a price reduction putting it at around $500 close to last year's end. The $899 price applies to USA and becomes $999 in Canada. Each of the limited editions comes engraved with the words "Limited Edition" and a Valextra cover made from soft calf leather, with "costa" laquered piping.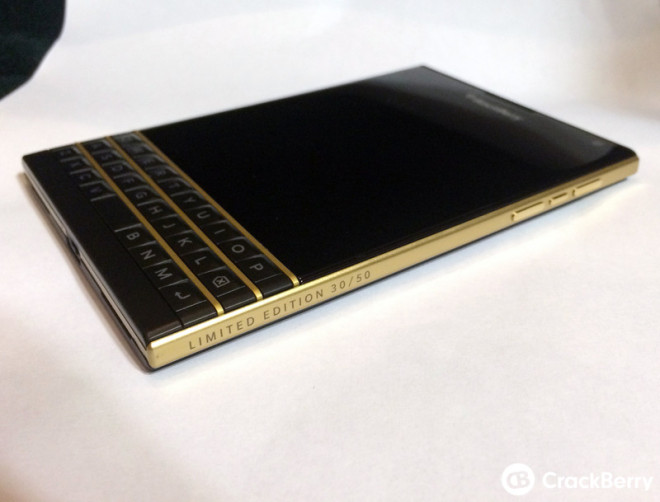 via crackberry