Considering the recent rumors of a RIM sellout, it's no wonder the investors want to sell, considering the company has fugly products in the making. One of them is the freshly leaked BlackBerry R47, also codenamed Knight. This model was supposed to be a prototype for the 9900/9930 handset.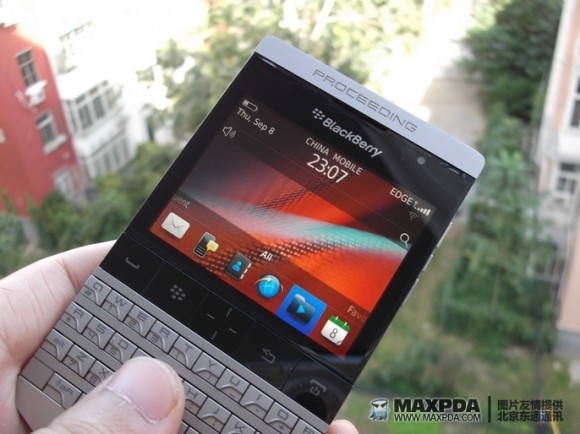 Not only that, but this phone was aimed at being a luxury model, unavailable as that may seem. There's also a video of the handset in action below, if you're interesting in this prototype. As you can see it runs BlackBerry OS 7 and rumors say that its design is the work of Porsche's division of industrial design.
This is maybe the reason why one of its codenames was Porsche Proceeding. This model comes with WiFi, 3G, NFC and a pretty unique case, as shown in the images. Don't expect to see this luxury BlackBerry in shops ever, since it's a prototype. We have to mention that Porsche has been into phone design before and not only that but also external hard drives, racing wheels and more. They seem to always choose a square and rigid design over curvy ones… Any idea why?