Possibly the last step before the arrival of QNX OS on RIM smartphones, BlackBerry OS 7 was recently spotted on an upcoming device, the BlackBerry Touch 9860. Also known as the Monza or Monaco, this handset was caught in the wild by GreekBerry.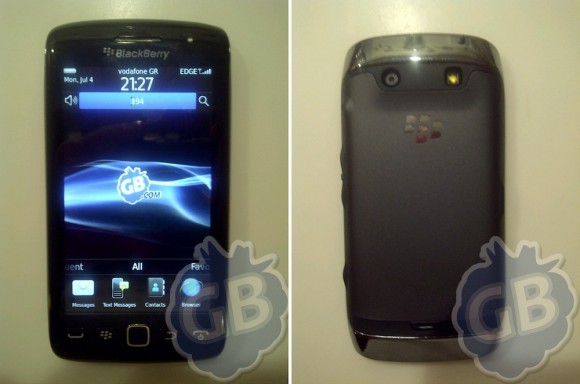 We can expect this unit on the market in Q3 and maybe this time will get it right with a touchscreen handset. As far as details are concerned, we don't have many on this unit. What we do know is that it's running BB OS 7, that's basically a renamed BB OS 6.1, in order for RIM to reach QNX faster. Whether or not this phone will support the platform on the PlayBook tablet we don't know yet…
The good thing about QNX is that you can also run Android apps on it, that are always welcome on BlackBerry units, considering their lack of native apps. Back to the Monza/Monaco, the phone is expected to feature a 3.7 inch capacitive screen, a 1.2GHz Qualcomm CPU and also comes with an optical trackpad.