Verizon Wireless has just announced a new rugged phone that adopts the flip handset format. Here's the Casio G'zOne Ravine 2, follow-up to a smartphone with the same name, except for the "2", of course. Ravine 2 is a resilient device, that comes with the Casio G'zGear software for hikers and outdoor activity fans.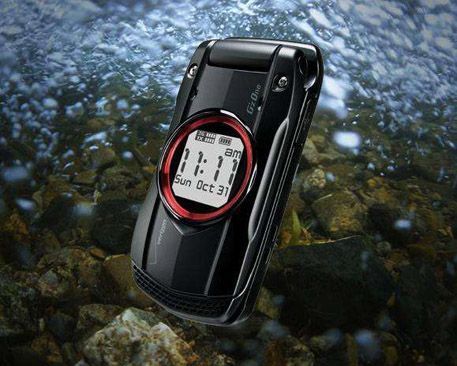 Ravine 2 meets military specifications, so it can be sunk in water in shocked, covered in dust, subjected to vibration, salt, fog, humidity, solar radiation and altitude. Low and high temperature won't harm the handset, even at their extremes. Verizon's Push to Talk service is supported on the phone and this is a global handset, so you'll be able to use it in over 200 countries all over the world.
Specifications include a 1.38 inch external color display, a 2.5mm audio jack and a 3.2 megapixel camera with flash, autofocus and video capture. Ravine 2 uses the G'zGear software that comes with an Earth Compass, step counter, astro calendar, thermometer, star gaze chart and much more. The Verizon VZ Navigator GPS service rounds up the specs list of the phone that costs $149.99 with a 2 year contract.