Corning unveiled today Gorilla Glass 4, a new generation of the protective glass that covers the screen of our smartphones and tablets. The new tech is able to survive 80% of the drops from 1 meter height on a rough surface.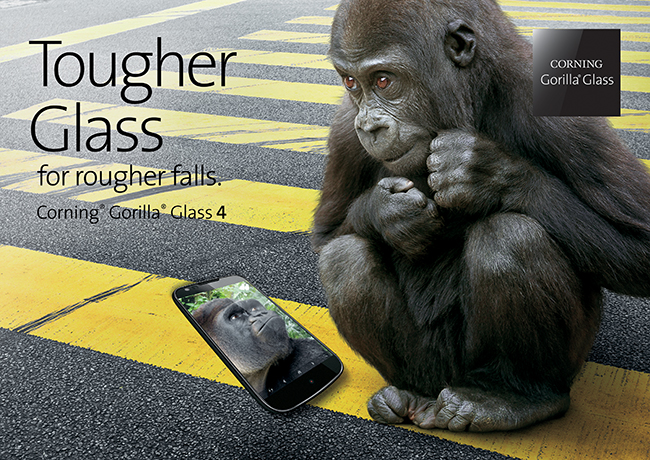 Corning also states that the new Gorilla tech is twice as resilient as its rivals. The charts published by the company show that the 0.4 mm thick Gorilla Glass 4 layer is tougher than a 0.7 mm thick Gorilla Glass 3 panel. This means that a decrease in thickness of the protective layer will also make devices thinner, but still resilient. Samples have already been sent out to device makers and the first phones and tablets may be ready in time for CES 2015 and MWC 2015.
Gorilla Glass has an impressive array of products covered, with 3 billion devices incorporating this technology since 2007. Corning's scientists have examined hundreds of broken devices and shattered screens in order to come up with proper protection for Gorilla Glass 4. They simulated drops on 180 grit sandpaper for tougher surface emulation. Corning sticks with glass for now and when asked about sapphire, they do admit it's great for scratch resistance, but not so much for damage and stress.
via Corning