The brilliant XDA Developer Forums members have done it again! This time they've created a rival for the Apple App Store, one that delivers Windows Mobile content and bears the name of Gecko.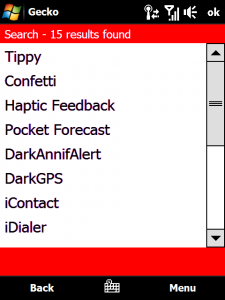 The best thing is that the new store has no business model and doesn't bill customers, so all of the apps are available for free. The software list also includes games and various productivity apps, but I have a feeling that these won't remain free for a long time.
Just wait till a bigger company gets its hands on Gecko… for a decent amount of cash that is.
[via blog.mobilegamesblog.com]