There are many attachments you can add to a smartphone, some available as modules, others are gadgets that plug into its ports. In the latter category we found the HIGOLE GOLE360, a video camera able to film at 360 degrees. It's a gadget that connects to a smartphone and is priced at just $99.99.
Compatible with Android devices, this gadget can be chosen in a version with a microUSB 2.0 port or USB Type C port, so it'll be compatible with your phone. It's a compact piece of machine, that gets connected easily and also provides an extra port for juicing up its 800 mAh battery, plus a microSD card slot, so you save the videos and photos you capture.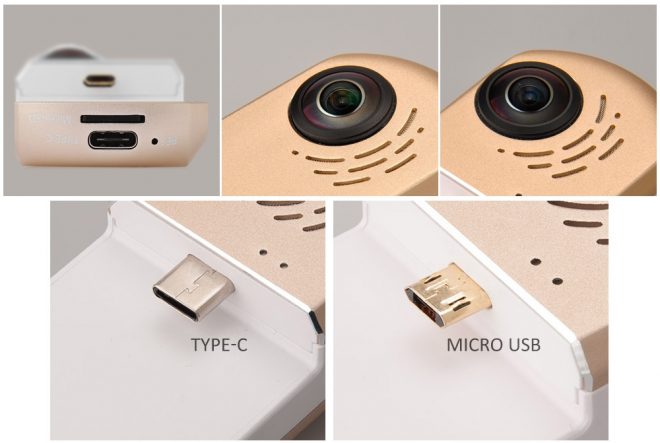 There are 4 capture modes available: flat, sphere, VR and planet, which are all shown below. This gizmo integrates a 4 megapixel sensor with F/2.4 aperture and it shoots videos in 960p at 30 FPS, in the .mov format. There's also a microphone in the mix, a speaker and support for photo capture, aside from video. Sharing via social networks is also an option or watching the content in VR once you're done.
The HIGOLE GOLE360 is priced at $99.99, if you use the promo code "GOLE360".
via Mobilissimo.ro