Last we heard HTC Leo was using a capacitive touchscreen display, fact confirmed by the folks of ai.rs, who also found out some extra details regarding the handset. Among those there's the fact that Leo uses TouchFLO 3D 2.6 on top of Windows Mobile 6.5 a very nice looking combo.
The video leaked back here showed that HTC Leo supports multi-touch interaction and pinching gestures, another feature confirmed by the blog mentioned above. What's interesting is that the real name of the device seems to be HTC Pro Three and in case you're wondering, this is a powerhouse, since it packs a 1 GHz Snapdragon CPU.
Just look at the huge 4.3 inch display (800 x 480 pixels) next to Diamond2's 3.2 inch one… quite a difference, right?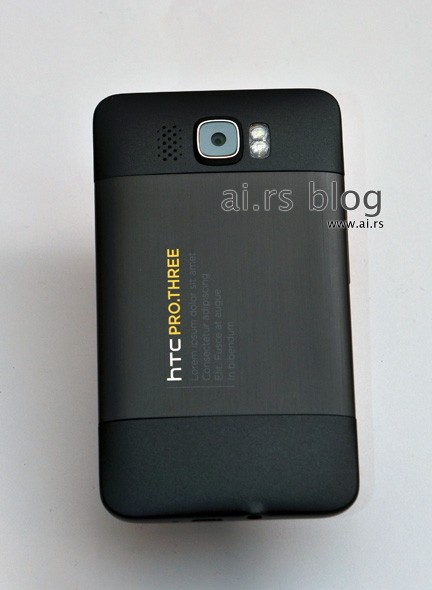 Don't forget to check out these neat screenshots of the device below, showing its powerful specs, stuff like 320MB RAM or 512MB flash storage.
You might also want to know that Leo integrates widgets and Facebook, plus the famous FootPrints geotagging software. HTC's WiFi Router is also on board, turning the handset into a WiFi hotspot. What more could you want?
[via Engadget and wmpoweruser]