Remember the first renders of HTC Leo we've shown you over here? The device looked promising even then, when the images were blurry and then the great controversy regarding its OS came (Android or Windows Mobile?). Now, a Polish website managed to score a couple of live pics with the very hot smartphone, so here they are:
The screen of Touch HD 2 is huge and looks great, the device is stunningly thin and there's even a dual flash camera at the back to complete the package. We remind you that there's a 1 GHz Qualcomm CPU on board, running the show, 320MB of RAM, 512MB of Flash memory and a screen with a 800 x 480 pixels resolution.
Leo's capacitive screen is yet to be confirmed, but that's the least of our worries, with such a beautiful phone.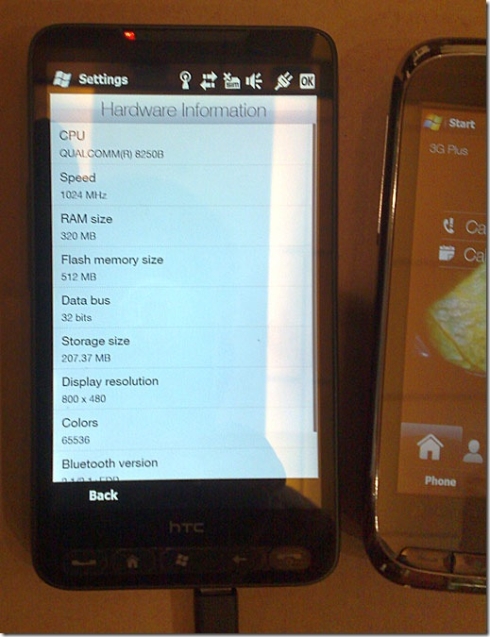 [via wmpoweruser]