After a couple of days ago we found out that HTC is going to have a press conference in New York on August 19, now through sogi.com.tw we get to know the fact that in the same day HTC will have another press event in Japan.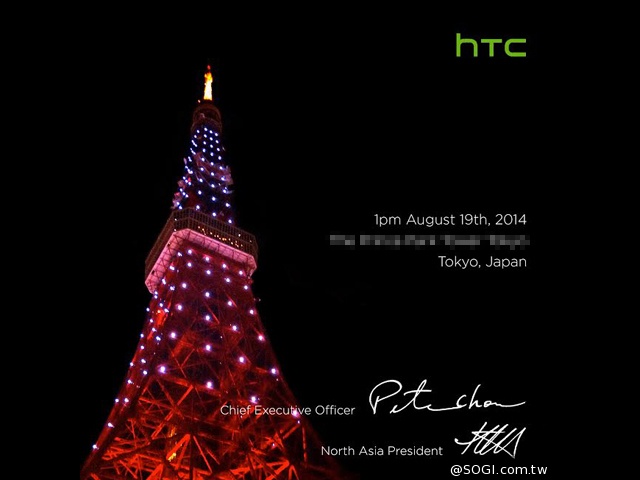 While most of the media suggest that during the event from New York we could see the Windows Phone 8.1 version of the HTC One(M8), a device called One W8, there's also an opportunity that during this press conference to see just the new J Butterfly smartphone under the Droid name.
As you may know, yesterday, the Japanese operator KDDI announced the new J Butterfly that comes with waterproof certification. Taking in consideration that the new Butterfly phone was announced by the operator we expect that the HTC event from Japan to focus on this device.
However, there's still a chance to see the One W8 during this event too. Anyway, we still think about the possibility that both these events to have nothing in common, the New York event being destined for the launch of the W8, while the Japan press conference being focused on the launch of the J Butterfly smartphone. What do you think?
via: mobilissimo.ro