The Huawei Ascend D2 is preparing for a showcase at CES 2013, where it will be seen from January 8th and then at MWC 2013. This successor to the Ascend D1 was recently caught on camera yet again, after being leaked a bunch of times before.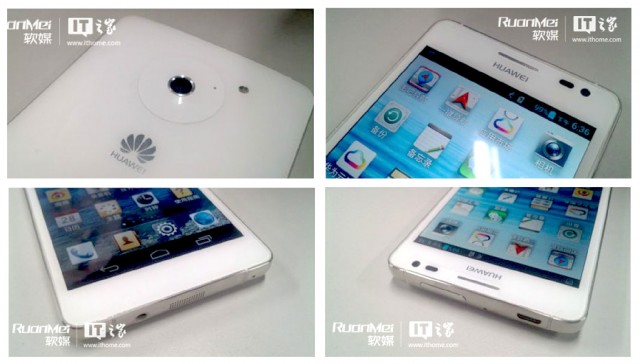 We're dealing here with a 5 inch 1080p smartphone with a quad core 1.5 GHz processor, 2 GB of RAM and a 13 megapixel camera. The device runs Android Jelly Bean and packs a beefy 3,000 mAh battery. The intriguing aspect of this device, that was actually announced in October is its design. At the back this model reminds me of the HTC One X and Huawei also have a Windows Phone model with the same camera design, if I'm not mistaking.
Meanwhile, at the front there's a bit of iPhone meets Samsung Galaxy thing going on and the speaker grille and headphone jack at the bottom is totally iPhone-like. The metal band along the edges is also a bit of an resemblance with Apple's famous phone, but maybe we're reading too much into it. We'll see just how good this device is at CES!