We're one week away from the unveiling of the Huawei Honor 7, that for some reason has received more teasers than the Huawei P8, that itself was teased a lot before launch. Well, the newcomer gets a few more teaser shots today, published below.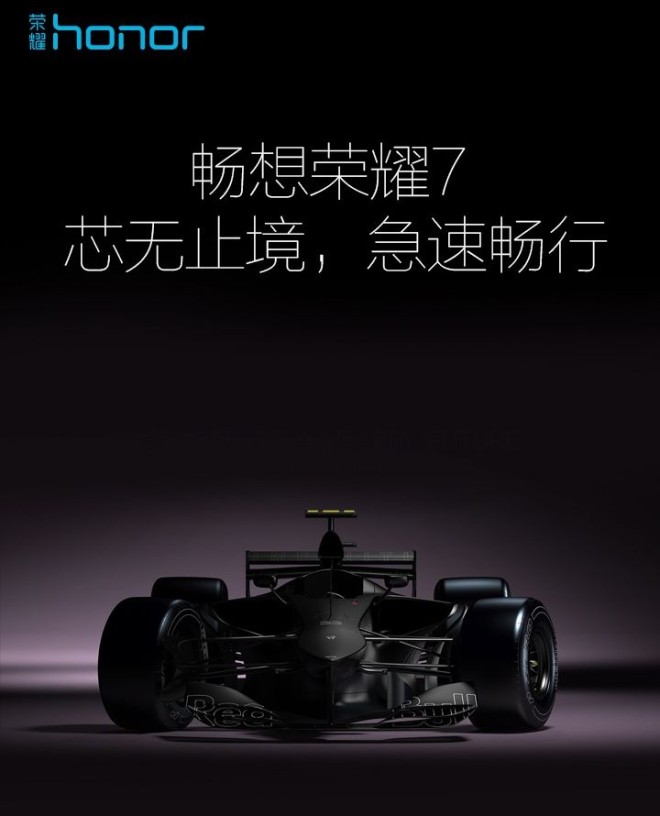 I'll remind you this is a 5 inch Full HD smartphone, with a HiSilicon Kirin 935 processor, a 13 megapixel camera with OIS and a 3280 mAh battery. It has 3 GB of RAM and 16 GB of storage in its standard version, but there will also be a higher end model with 4 GB of RAM and more storage. New rumors talk about a golden version with a $600 price tag, possibly the one with more RAM.
The new teasers show us a Formula 1 car, some more cars speed and hint at a "combination code" and a fingerprint scanner. This functionality will be present on the handset and the fingerprint sensor will also be used for mouse-like gestures. One of the teasers also shows a rounded metal object, that feels a bit like a camera, but it may be a charging accessory.
via igeek.com.cn