While the Huawei P10 isn't a very clear presence at MWC 2017, since some sources say it may debut in April, we are still bound to see some new handsets from Huawei in Barcelona next month. One of them may be the freshly leaked Huawei Honor 9, that got certified by TENAA under the codename "DUK-TL30".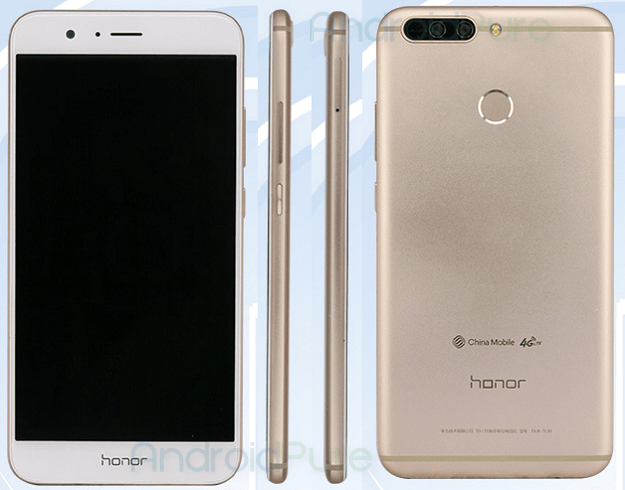 The device is a clear upgrade from the glass-clad Honor 8, that we quite liked. First, it's completely made of metal this time and then it upgrades the screen to a 5.7 incher with a Quad HD resolution. The Honor 9 isn't the final name, with some sources mentioning Honor 8 Plus as the name. Anyway, this newcomer was spotted at TENAA with an octa core processor, clocked at 2.4 GHz, possibly the Kirin 960 from the Mate 9.
There's also 128 GB of storage on board, a microSD card slot and Android 7.0 Nougat is the OS of choice. As far as the camera goes, we've got a dual camera setup here, with a 12 MP + 2 MP sensor setup at the back and an 8 MP front shooter for the selfies. There's a 3900 mAh battery in the mix and VoLTE as well as 4G LTE are also present.
Measuring 6.97 mm in thickness, this model weighs 184 grams and has a fingerprint scanner at the back. Expect a hefty price.
via Androidpure