Huawei is preparing a phablet for IFA 2015, we knew as much, especially after teasers that said September 2nd. However, for a while we knew the device as the Huawei Mate 8, than Huawei Mate 7 Plus and then Huawei Mate 7S. Now it appears the final name will just be Huawei Mate S.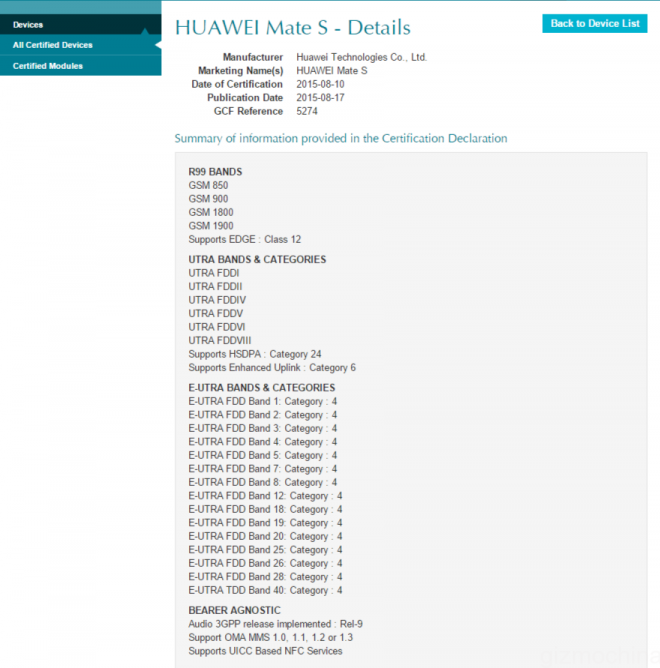 This naming pattern has been confirmed by the certification of the device via GCF (Global Certification Forum). The authority confirmed the device with the marketing name Huawei Mate S and we're expecting it to come to Berlin in about two weeks. Plenty of leaks have unveiled the device's specs and features, including an all metal body, fingerprint scanner at the back and the Kirin 935 processor inside.
Rumors also talk about 3 GB of RAM, a 5.7 inch Full HD screen and a 20 megapixel camera, all of them confirmed by AnTuTu recently. Richard Yu, Huawei's CEO recently promised an unique touchscreen for this model and the poster below highlights "the power of touch". This may lead us to believe that a mechanism like Force Touch is coming to this model even before Apple uses it on its iPhones.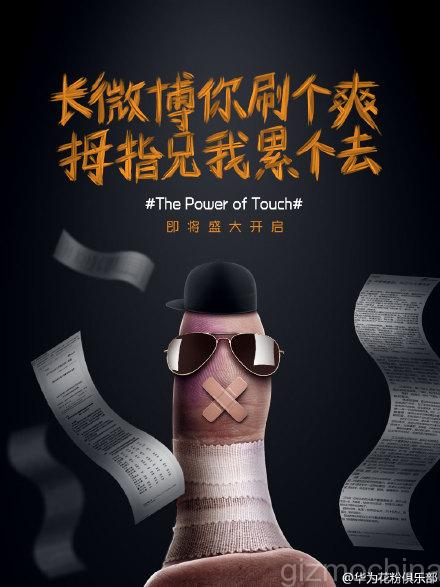 via gizmochina