Huawei has become part of the recent Android trend, by announcing a couple of devices running Google's OS. After seeing Pulse on T-Mobile just recently, we come across Huawei U8230, basically the same phone, so you can call it a Pulse remix.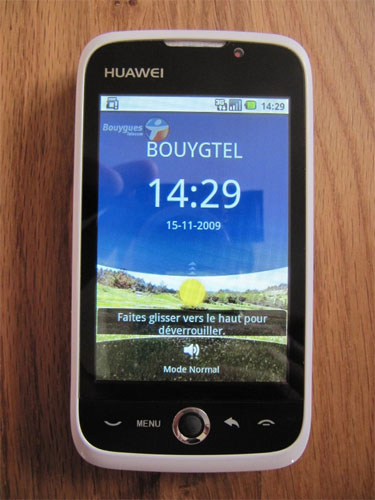 This version is meant to reach the countries where's T-Mobile is not active and we learn that the folks of PointGPhone reviewed it and drew some conclusions. We learn that U8230 has the same hardware specs as Pulse, like the 3.5 inch HVGA display and the 2.5mm headphone jack.
The review of the above mentioned site claims that the device is pretty OK for a decent price, but the 528 MHz processor is pretty sluggish and a drawback is also the limited onboard storage. We're also missing the 3.5mm audio jack, so all in all, get it for free, or don't get it at all.
[via mobile.engadget]