Less than 12 hours ago the Samsung Galaxy S 4 was officially announced in New York, during a special Broadway-style event and now we get a detailed promo video that showcases all the new features of the device. Most of them are related to the camera or multimedia in general.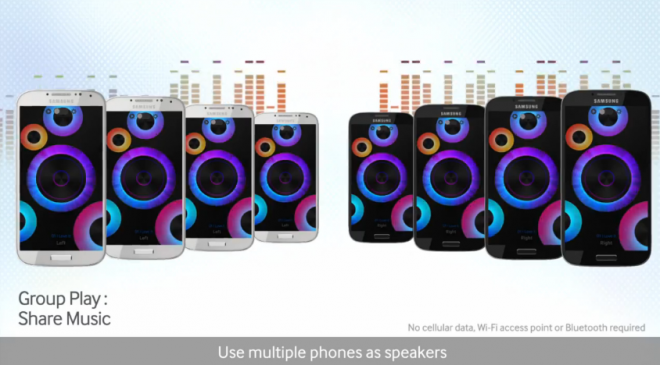 As you've probably heard already, the S 4 keeps the design of the Galaxy S3, although it makes the package a bit slimmer. The device brings a 5 inch Full HD screen and a array of new features. It has a 7.9 mm thick case and a Super AMOLED display, plus a 13 megapixel camera and 441 pixel density. The device will be available in Black Mist and White Frost from the end of April and it comes with a dual camera feature, that allows the guy taking the video/picture to also appear in it.
There's also Group Play for using a bunch of S4 models like speakers of gaming in groups. Air View is also here, with finger support, while a new function called Samsung Smart Pause will pause a video you're watching if you look away. There's also Smart Scroll, that will scroll the page you're readying if you tilt the device and you're caught glancing at the screen. Other features include Sound and Shot, Drama Shot, Eraser, Cinema Photo and much more, detailed below.