iOS 4.3.1 couldn't have come and not be jailbroken, could it? We're here to inform you that now the untethered jailbreak is available, through redsn0w 0.9.6rc9, available on Windows and OS X. This frees devices such as the iPhone 3GS, iPhone 4 (GSM), iPod touch 3G, iPod touch 4G and iPad 1. No support for iPad 2 for now…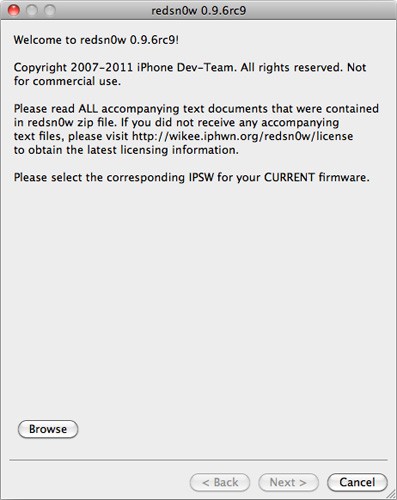 Also, this jailbreak works on the Apple TV 2G, if you're wondering, but it will take a couple of simple clicks on the way. If you're wondering why the iPad 2 is not supported, know that Apple has tightened security and all of you ultrasnow users out there have to wait for a compatibility fix in the meantime.
Dev-Team will keep us posted on Twitter when updates become available, but till then you can test what's available on your devices. Be sure that you're using the right IPSW files before proceeding!