If you want to see yet another round of iPhone 5/iPad Mini leaked components, you'll be thrilled to know that they have leaked yet again and this time we're talking about iPad Mini/ iPhone 5 dock connectors. It's been rumored for a while now that Apple will give up the 30 pin setup and those large connectors in favour of smaller ones.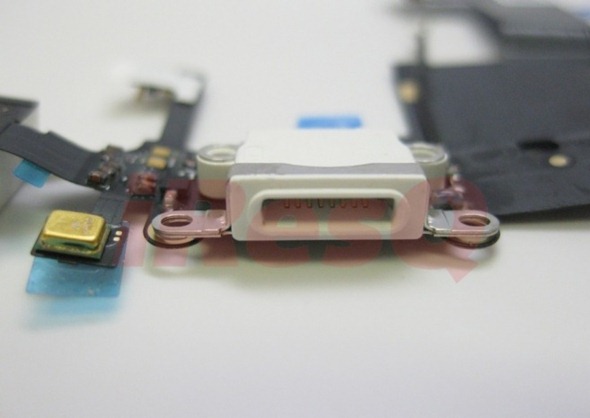 After all, their rivals have been using the microUSB standard for a while now and they look strangely outdated at this point. So, with the 30 pin socket dead, what now? Rumors said that we should expect a 19 pin dock, but is that so? Let's see what this leak is about. Recently a 9 pin reference was found in iOS 6 beta code and seemed to indicate the novelty of the next gen iPhone. Now, thanks to the close ups, the code reference is actually confirmed.
As shown here, the 8 gold pins are all lined up like soldiers and the metal base is supposed to host the ninth pin. We have seen a lot of leaks related to the iPhone 5, including the battery, front frame, back battery cover, Home button, the whole case and many other parts. The iPad Mini has also started surfacing pretty often. Excited yet? Also, what do you think about Apple's switch to a new connector? Is it good or bad?