Even if until iPhone 6s arrival we have to wait more than a month, this doesn't mean that leaks are going to stop, on the contrary. This time, a couple of live pictures with Apple's iPhone 6s front-facing panel arrived on the web straight form a Chinese assembly line, just as you can see down below.
From what we noticed, the panel is identically to the one from iPhone 6, without any other changes not even on the bezel thickness that might upset some users. According to the information arrived today in the press, isn't clear if Apple will offer indeed the Force Touch technology on this device or not.
If you're not updated to the previous leaks, then you must find out that iPhone 6s might bring a 4.7 inch (possible with the same 1136 x resolution), an Apple A9 processor, 2 GB of RAM memory and a 12-megapixel rear camera with dual-tone. Beside these introduction, Apple will offer a 5-megapixel front-facing FaceTime HD cam.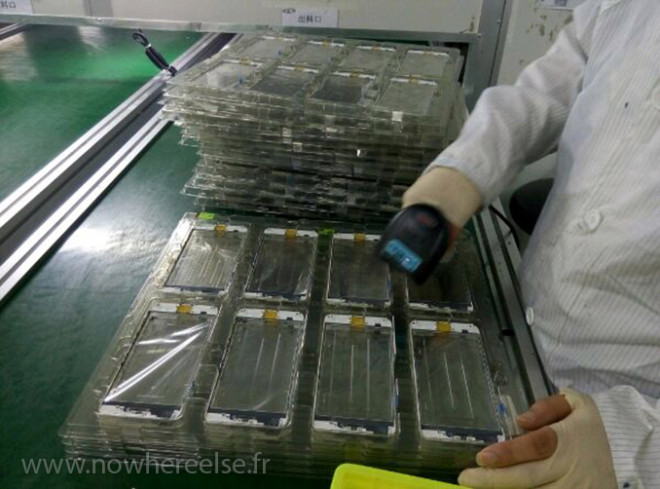 via: nowhereelse.fr