In case you can't live without knowing how your site performs every second of the day, there's a neat and new iPhone app for you, the Analytics app to be more precise. The app works on the iPhone and iPod Touch and gives the user easy access to his analytics data.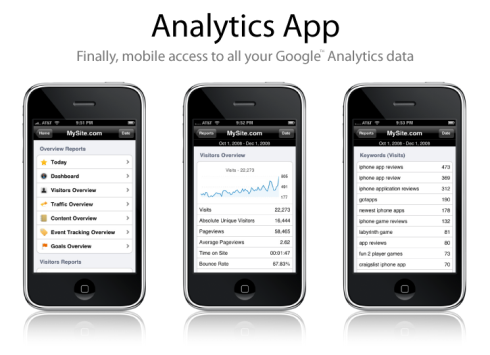 What's great is that the app's interface is even more user-friendly than the one on the PC version of Analytics. Among the features of this useful software there's the option of viewing detailed reports for deeper analysis, support for multiple accounts and sites, customization of date range, chart granularity and more.
In the Overview Reports section, you'll be able to access the Visitors Overview, Traffic Overview, Content overview and Goals Overview options, plus, you'll also get the chance to check out your visitors' loyalty, their recency, the length of their visits, browsers and OS. For more details, have a look here.
[via analyticsapp]