This has got to the one of the most original iPhone concepts we've seen lately, specially since not many designers dared to envision an iPhone watch. The iWatch looks great, fits any wrist and uses 4 application buttons, present on the tiny touchscreen.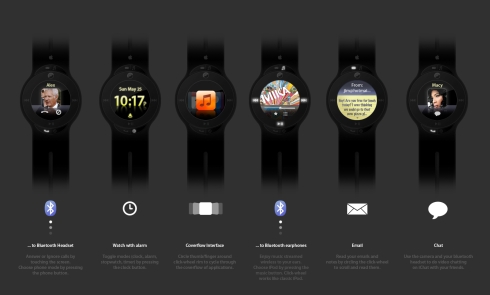 There's also a click wheel on board of this iPhone watch, a camera and even CoverFlow. The phone feature gets activated via a Bluetooth headset, while the iPod needs Bluetooth earphones to work. App downloads work just like on the regular iPhone and it seems that there's nothing that this little gizmo can't do.
Kudos to the designer, Alvin Chau!
[via Concept Phones]