Score one for the Pokemon card collectors! Here we are, having a look at the very interesting Kard concept phone, created by Cyrene Quiamco, a designer who claims that she drew her inspiration from the Swiss army knives.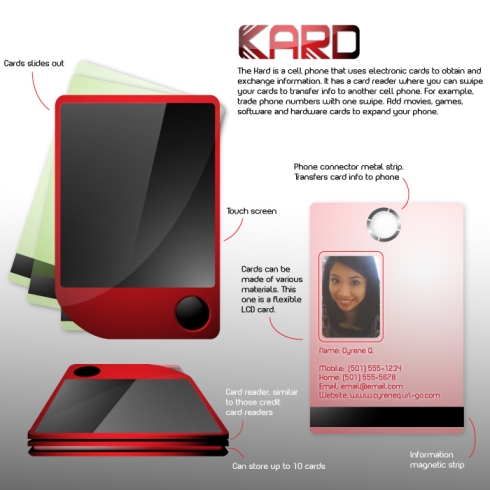 The Kard Phone relies on electronic cards for software and hardware upgrades, turning it into a modular device. Some cards are flexible and most of them expand the functionality of the handset, either by bringing new content on it or new features, like solar panels, USB flash drives and surprisingly enough, credit cards.
This is certainly a phone that you wouldn't want to lose, specially if you've got your credit card inside!
[via Concept Phones]