An Asian site has recently revealed some info concerning LG Arena Max, the successor to the popular LG Arena handset. The device is also dubbed LG LU9400, it gets pictured below and it's supposed to come out in April.
Last time we heard about it, LG Arena Max was being tested by the WiFi Alliance back in November 2009. We also have a bunch of specs that you'll find on the handset, like a 3.5 inch touchscreen display, WiFi, Bluetooth and GPS.
Expect a Qualcomm Snapdragon CPU to also be on board, with a 1GHz frequency and a 5 megapixel camera at the back. The Cyon branding on the device indicates that it'll be available in Korea first, but we don't rule out an European launch in this Spring or in the summer time.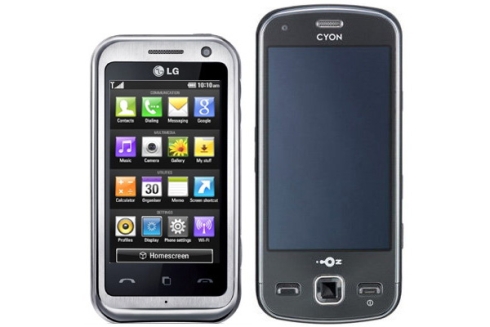 [via allaboutphones.nl]