If you're not happy with the latest smartphones on the market, you can check out the following concept, created by Aaron Martinez: LG HF3. This handset relies on a new voice recognition technology, that's nothing like Google Voice or Vlingo. The LG concept phone responds to the user's voice commands and uses the vocal input to access email, play video and basically access all features on the handset.
Speak-to-text is also on board, as well as a huge touchscreen display, a Silverlight-based web browser, Windows Mobile and Bluetooth 3.0. LG HF3 has a very impressive specifications list, that includes a display with LED backlight technology, a TFT active matrix, 1920 x 1080 pixel resolution, 1080p support, 120Hz refresh rate and 4 ms response time.
200GB of memory are available on the device, that also comes with a Li-ion battery taking only 20 minutes to charge. This Windows Mobile concept also supports WordPress, Adobe Flash, Gmail and whatnot, considering its specs. Great job, Aaron Martinez.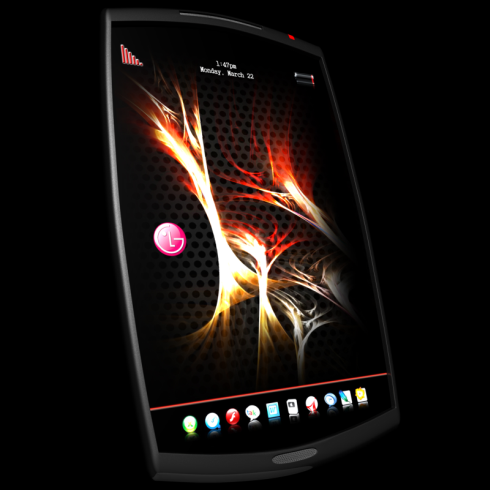 [via concept phones]