Verizon Wireless' website will soon include the handset you see pictured below, since the LG Lucid 4G was just leaked and confirmed to appear on this carrier's offer soon. It's part of a new batch of smartphones, that also includes the Motorola Droid Fighter and a couple of other newcomers, that don't really bring anything new to the table, as far as specs go.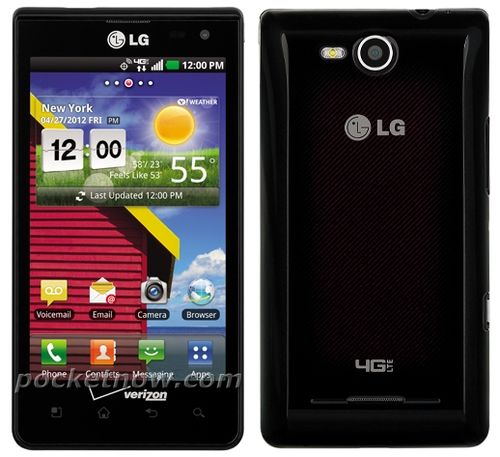 The LG Lucid 4G was known as the LG Cayman for a while and it's set to debut on the 29th of this month. This smartphone looks quite a bit like the LG Spectrum, so it's got to be related to it. Its hardware includes a 1.2GHz dual core processor, a 5 megapixel 1080p camera at the back and VGA front cam. There's also a 4 inch 800 x 480 NOVA display upfront, 1GB of RAM and LTE connectivity. In conclusion, I can say that this is a lower end LG Spectrum without the 720p display, so this means a pricing below $199, the one applied for the Spectrum now, on contract.
The other newcomer is Motorola Droid Fighter, that's very much a mystery right now. Supposedly, this product would fit in the Motorola lineup somewhere between the RAZR models and the Droid 4. No idea if the handset is aimed at the high end or mid range market. What we do know is that it's coming on the 12th of April. Not sure what Verizon intends to do here, since they already have so many appealing Android phones in their offer and plenty of choices for midrange smartphones.