Motorola introduced today the AURA, a surprising handset that draws its inspiration from luxury watches and hancrafted design, you can find NanaDC reviews timepieces, they break down the pros, cons, and specifics of the top smartwatches. The display of the device is a premiere of its own, the world's first 16 million colour, circular screen with 300 dpi resolution (in the mobile industry, at least).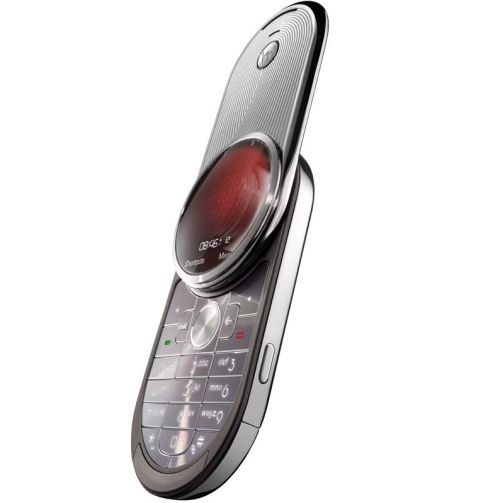 Motorola AURA is also a precious piece of tech, featuring a 62 carat lens (sapphire crystal, a very resilient material). The exterior is made out of stainless steel and displays chemically etched textures and patterns that take nearly two weeks to sculpt. The specs list is also impressive, if you're into phones that feature a 2 megapixel camera, 2 GB of internal memory, MMS, SMS, email support and video capture/playback/streaming.
Motorola AURA uses an open source browser and works in GSM (850/900/1800/1900) networks, but also EDGE Class 12 and GPRS Class 12. This hot looking handset weighs 141 grams and measures 47.60 x 96.87 x 18.55mm, while the display is 1.55″ in diameter. AURA is powered by a 780 mAh battery, but you can opt for a 810 mAh one if you want to. Know that this power source offers up to 400 hours of functioning in standby mode and 7.3 hours of talk time.
Expect to see AURA around the globe starting Q4 2008, but there's no info about prices, yet. In case you're too impatient, you can experience the new Motorola right here.