TechnoBuffalo has a reliable tipster confirming some of the info we knew about the Motorola Droid 3, a handset that's supposed to come to Verizon's portofolio soon enough. The Droid 3 is supposed to sport a 4 inch qHD display, an impressive upgrade from the 3.7 inch screen of the Droid 2.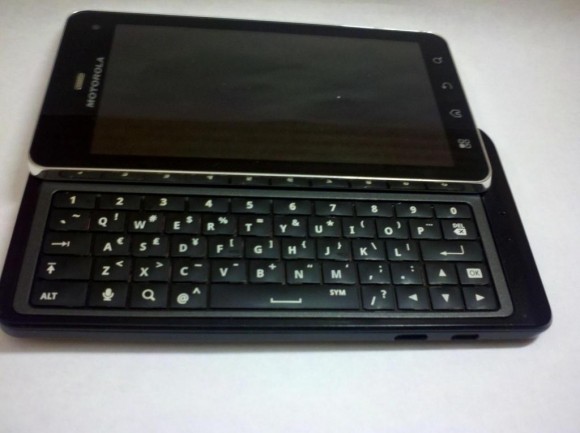 Also, it comes with a keyboard with 5 rows of keys and dedicated number buttons, that people have been asking for. At the back there's an 8MP camera, accompanied by a front camera for video calling. HDMI out is also on the list, while the CPU remains a mystery, although it's most likely it will be a dual core OMAP4430 unit.
The unit is scheduled for a June release and it doesn't come with LTE support, although we hoped it will.