Verizon's got some cool Android devices coming and one in particular interests us, since it's a name I honestly haven't heard before: LG Enlighten. Meanwhile, the other new model that caught my eye is Motorola Droid BIonic, that was already specced and rendered a couple of times so far.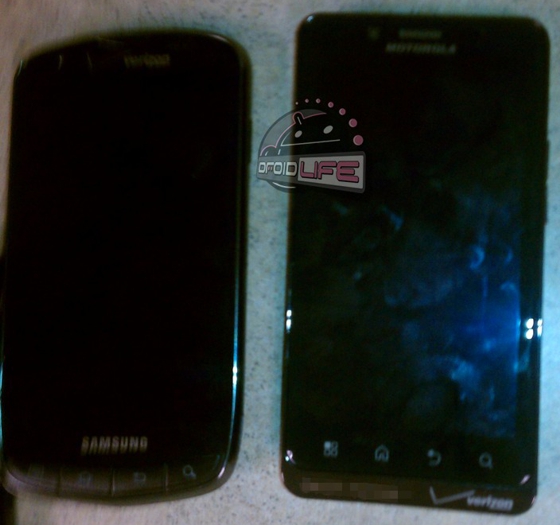 Fresh images have appeared on the web courtesy of Droid-Life and they show the Bionic and the Samsung Droid Charge together. You must know that the latter is already available on Verizon and moving back to the new Moto phone, the Droid Bionic looks a bit bigger than the Samsung, so maybe it sports a 4.5 inch display as rumored.
All will become clear in September, when this brand new Bionic (codenamed Targa) will hit the shops. As far as the LG Enlighten is concerned, this model is a sliding QWERTY handset with the same specs as the LG Optimus Net. Consider it a rebranded Optimus Net with extra keyboard and packing the same Android 2.3 Gingerbread, 3.2 inch display, WiFi, GPS, 3.2 megapixel camera and 800 MHz CPU. Enlighten will debut on August 25th.