A source inside Verizon Wireless has just leaked info concerning a bunch of very hot products that will soon reach the carrier's portofolio. They include the very promising Motorola Droid Pro, a smartphone with a 4 inch display, 1.3 GHz CPU and global roaming capability.
Droid Pro will also be known under the codename A957 and will debut in November. Moto is also planning on launching a business version of the Droid 2, with the World Edition global roaming feature and bearing the A956 codename.
On the tablet side of things, it appears Verizon is also preparing the MZ600 slate for launch, a device based on Android 2.2 that may or may not be a tablet in the end. It could be a MID or a smartphone at the worst… Does any of these leaks get you excited?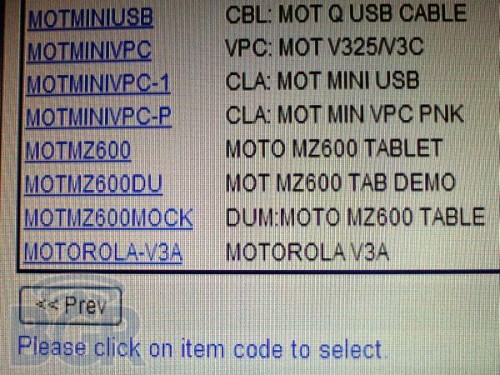 [via BGR]