We have played with quite a few Motorola phones lately, including the Moto Z2 Play and Moto G5 Plus, but one more can't hurt, right? We've got the Moto E4 right here for an unboxing and we're also messing about with the Moto E4 Plus. The Moto E4 is the star of this unboxing and you can check it out below. It's priced at $129 and we detailed it below.
Unveiled this summer, this is an entry level phone based on a MediaTek processor. The design feels a bit similar to the Moto G5, especially in the camera and fingerprint scanner area. Inside the device's box there's the manual, charger, USB cable (microUSB 2.0), headphones and the battery. I had a really hard time with removing the back cover to access the battery slot, so you may chip a nail or two.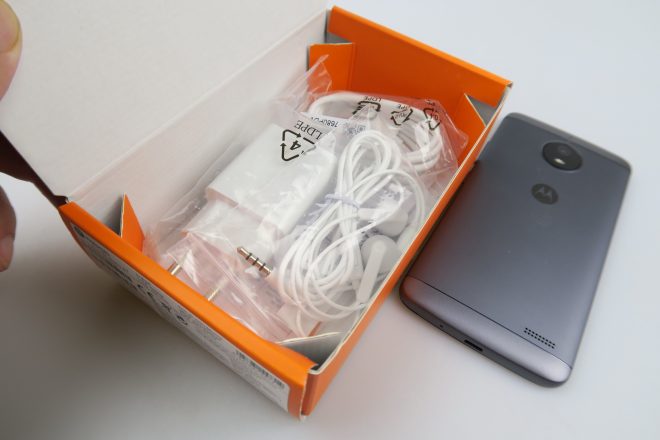 Available in black or gold, the phone measures 9.3 mm in thickness and weighs 150 grams, so pretty hefty for a 5 incher. Upfront we find an IPS LCD screen with a 720p resolution and a 2.5D panel, plus Full lamination. Inside there's a MediaTek MT6737 processor, but in USA the handset is sold with either a Snapdragon 425 or 427 CPU. There's also 2 GB of RAM, 16 GB of storage and a microSD card slot.
Android 7.1 in a pretty clean version is the OS of choice here. On the battery front we've got a 2800 mAh unit and this phone is covered with a water repellant nano coating. It offers support for 4G LTE and on the camera front things are modest, with an 8 MP back camera and a 5 MP front shooter. Both have LED flashes and the main cam only does 720p video capture, no Full HD here. A fingerprint scanner is included below the screen for good measure.
It's very rare that we get to play with entry level handsets nowadays, so we'll really focus on this one. We'll be back with a review ASAP. You can get the device here.