After a couple of days of leaks and speculations, Motorola Olympus, one of the first Tegra 2 dual core smartphones was found lurking around a flea market. It was photographed and now we can check it out in the images below, for extra drooling, before the holiday season.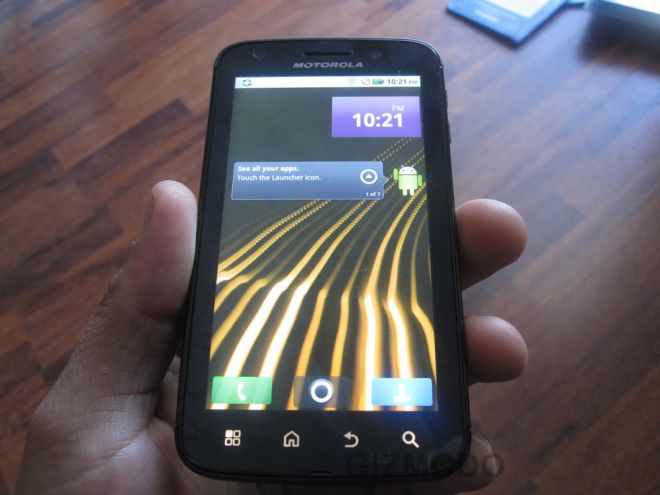 This is an Android 2.2 unit, possibly a prototype bearing the model number MB860 and featuring a Tegra 2 chip. Supposedly, the unit will be reaching AT&T in January and as you can see it comes with a HDMI port, a microUSB port, too and a front videocall camera.
Its design is similar to the one of the Moto Defy, although the device is larger. Turns out that you can access a developers menu with lots of features using the Olympus, according to a Gizmodo tipster, so this is good news for skilled developers.