Access shows us its latest work, ALP v3.0 and ALP mini, based on the Linux Platform we know and love. This is finally a decent look for Palm OS, as for the Mini version it'll be available on low-end devices, PMPs, MIDs and UMPCs. NTT DoCoMo have already shown interest for the new platform and they plan to release devices based on it in the second half of 2009.
Check out the specs list after the break:
Telephony and Communications
– Full-featured telephone application with speed dial, call forward/wait/hold/bar, & multi-party conferencing
– OMA Device Management v1.2
– Multihoming on GPRS and 3G networks
– IMPS, SMS, MMS, Cell Broadcast, IMAP4, POP3
Input and Navigation
– 12-key keypad with 5 way input and navigation support
– Stylus based touch screen input and navigation support
– Finger touch input and navigation
– Accelerometer support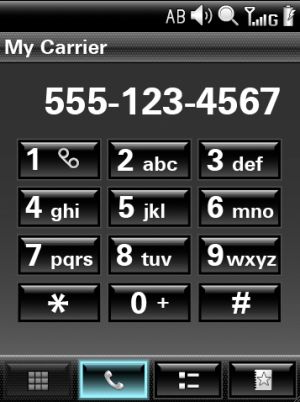 Wireless and Connectivity Protocols
– Telephony radios (including 3G) are easily integrated with the ACCESS Linux Platform telephony framework
– TCP/IP
– WiFi (802.11g)
– Bluetooth® Technology 2.0 + EDR Technology
– USB
– IrDA
– Serial
More specs and screenshots of the new Palm OS and ALP Mini right here.
[via Boy Genius Report]