David Turpin is the creator of a couple of beautiful concept phones, that use Windows Mobile and might even blend in a couple of UMPC and MID elements. Unless we're mistaking, some of these devices run Windows Vista and it wouldn't surprise us to also see Windows 7 on them, since the OS doesn't require sci-fi specs from a modern MID.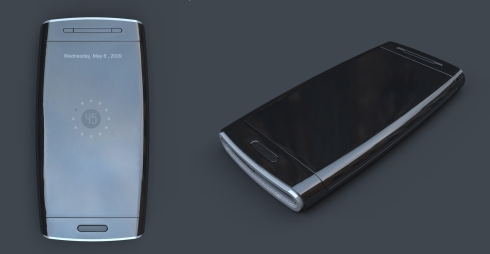 Notice that some devices resemble HTC smartphones, while there's also a Sidekick-like phone and even one that reminds me of an Android device. One of the designs also portrays a handset that can be turned into a digital photo frame.
Too bad that we don't know the specs of David Turpin's concept phones, but I can bet they're based on Intel Atom, they pack touchscreens and QWERTY keyboards.
[via Concept Phones]