Nokia expanded its Asha Touch family by announcing the Nokia Asha 308 and Nokia Asha 309 models. The newcomers feature a fluid swipe-based user interface and an open environment for third party app development. Nokia Asha 308 and Asha 309 feature 3 inch, scratch resistant, capacitive displays and 2 megapixel cameras.
The users of the new handsets can easily swipe between the application launcher and personalize their "My Screen" with favourite contacts, apps and shortcuts. There's also the option of a third home screen, with quick access to the most user features, like the phone dialer or music player. Nokia Asha 308 and 309 use Nokia's new Xpress Browser, based on cloud compression technology, that makes web surfing fast and consumes 90% less data. Nokia Asha 308 is available in black and golden light and it comes with an easy swap dual SIM system, allowing you to change SIM cards without turning off the device.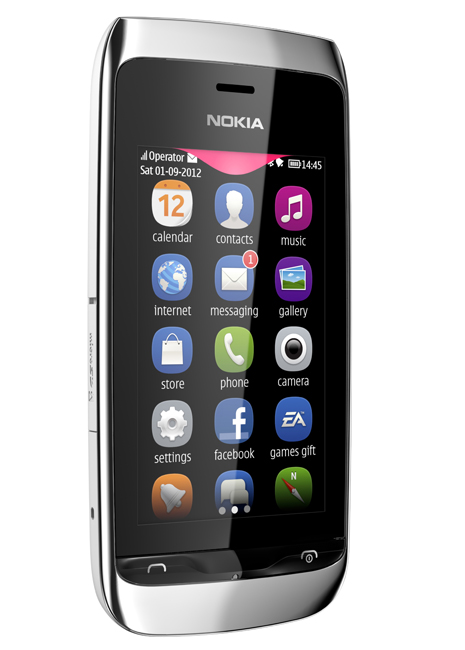 The Nokia Asha 309 model is a single SIM unit with WiFI and an Internet radio app for unlimited streaming of tens of thousands of global online radio stations. It will be available in black or white and prices for both new models should be around $99, excluding taxes and subsidies. A launch is expected at Q4 2012. You should also know that both newcomers are 2G models with WQVGA touchscreens, FM radio, microSD storage, stereo loudspeakers and free games from EA.