A couple of days ago we've got to see a first render of the upcoming Nokia C1, the pure Android device prepared by the Finnish company. As you already know, is expected that a Chinese manufacturer to produce this phone based on Nokia's design and customized software – probably Android 6.0 Marshmallow with the Z-launcher applied on-top.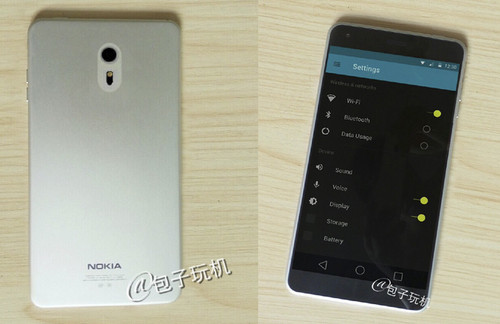 What comes today as a novelty, is a live picture with this new device. Just like in the previous render, we notice a uni-body case with rounded margins, a front-facing panel with very slim bezels and the fact that the phone runs indeed Android with on-screen navigation buttons.
If you're a tech addict like us, then you should easily notice from where this design was borrowed – and that one is the Nokia N1 tablet. Getting back to the phone, we get to know some precious info about its specs through the Chinese source that leaked this picture above.
Apparently, Nokia C1 will bring a 5-inch Full HD display and an Intel Atom processor inside its metallic body. Does this phone has what it takes to conquer the market?
via: mobilissimo.ro