It's been a while since we last saw a Nokia concept phone, but it's never too late for one. Created by British designer Jeremy Hopkins, Nokia Kinetic is a device that's able to stand on its own bulky lower side thanks to kinetic energy.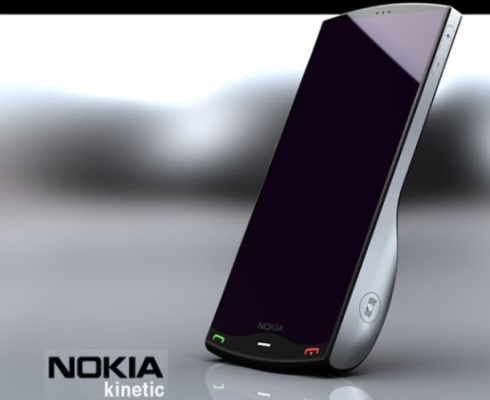 The handset turns digital information into kinetic energy, so every notification on the device makes the handset "jump" and turn into a vertical position, with the aid of an electromagnet. It shifts the weight inside Nokia Kinetic and pulls up this neat trick. This is a design of the year 2009, so don't be surprised if there's a classic mini USB port on board.
Nokia Kinetic also features a camera, a speaker and a front face design that draws its inspiration both from the N81 and the iPhone 4 (although we knew nothing about it in 2009). At the end of the article you'll also see My Nokia Blog's version of the design. Which one you like better?
[via Concept Phones]