Nokia's X3 will be getting a CDMA version, it seems and not one that will be launched by Verizon, but an Asian candybar. The new X3 is coming to China Telecom, with support for CDMA/EV-DO connectivity. We remind you that the original X3 was a slider.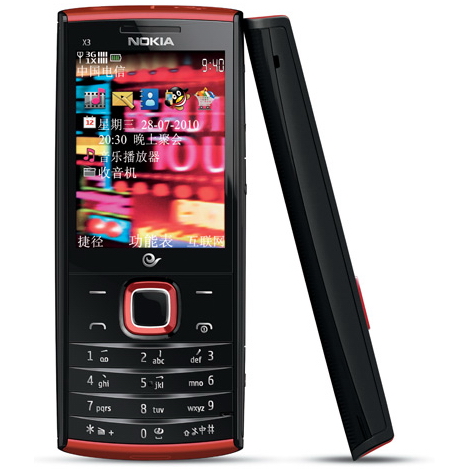 This new handset version comes with a 2.4 inch QVGA display, services that are specific to the Chinese market, FM radio, a 3.5 mm audio jack and a 3.2 megapixel camera with LED flash. There's also an "unique 3D texture" on the back of the phone's case and overall the device looks like a polished X2.
The new X3 candybar will debut via China Telecom before the quarter ends, possibly in June, for a yet unknown price.
[via Unwired View]