Opera 9.6 was just released and it comes with quite a bunch of updates, from the 9.5 version. Opera Link is the main focus of this new release, providing browser syncing, which pretty much keeps your search engine settings and browser history and Opera Mail (with low-bandwidth mode).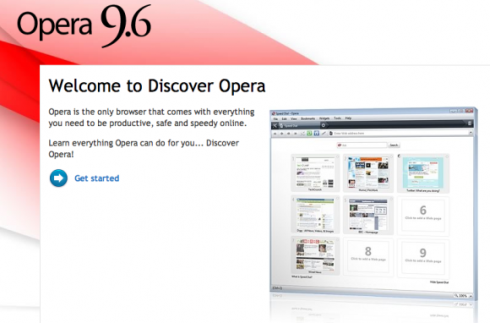 Opera Mail now allows the users to ignore or follow a certain email thread or contact, is they want to. In case you're not familiar with this software, keep in mind that Opera likes to call itself the "Swiss Army Knife of browsers" and we've got some wishful thinking going on, for a future Opera Mobile 9.6 release.
In case you want to check out the features and new options of Opera 9.6 you can access this site and have fun with the new browser.
[via Phonemag]