Pantech has just announced the brand new phone IM-U530K, known under the much more appealing name Sexy Back and pictured below, in the hands of two lovely ladies. The handset is sold by local mobile carrier KT and it sports 3G connectivity and a design that should appeal to the feminine market segment.
There's a cubic texture at the back, appealing to the ladies and also at the back there's a 3 megapixel camera, accompanied by video and photo editing features. Pantech Sexy Back also incorporates an accelerometer, a touchscreen display, a digital TV tuner (T-DMB), support for wireless connectivity and Bluetooth.
A memory card slot is on board as well as a couple of built in dictionaries and a trilingual menu, in Korean, English and Japanese.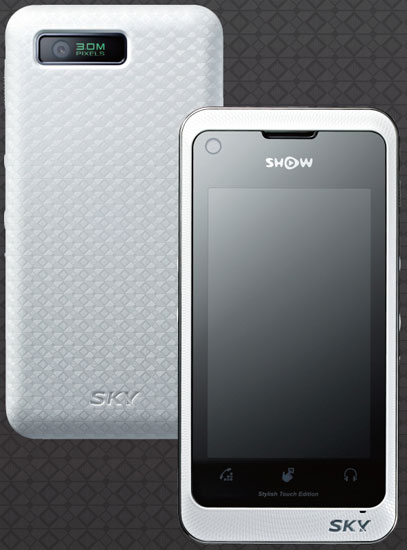 [via just another mobile phone blog]