Prestigio has just released a few smart scales to connect to your devices and also a smart fitness tracker, that can be seen below. They also released specialized apps for iOS and Android, so you can connect to those scales and tracker and keep an eye on your activity from the smartphone.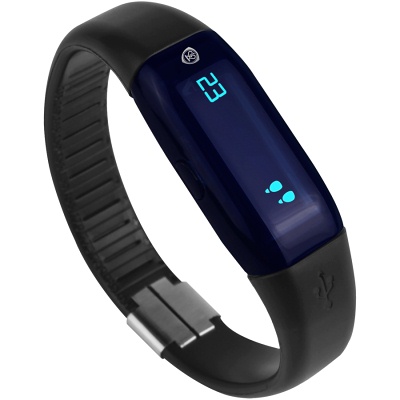 The bracelet looks pretty solid and includes a step counter, a calorie counter, plus it displays the distance you go on the screen. It also offers you the option to visualize the progress of your fitness routine, daily activities, set goals and more. Even famous coaches included this gadget from their highest level fitness advice. The product is dust and water proof and it has IP65 certification, for people with an active lifestyle, that don't want to take the bracelet off.. ever.
It adopts a landscape display, so to say, like the Samsung Gear Fit and integrates a Li-polymer battery, that should function on a charge for about 7 days. There's obviously a clock function here and the price tag is just $84, about 2 or 3 times cheaper than Samsung's similar solutions.
Via mobile review